OTM South America Monthly Mini-Retreat: 'Sin and Salvation'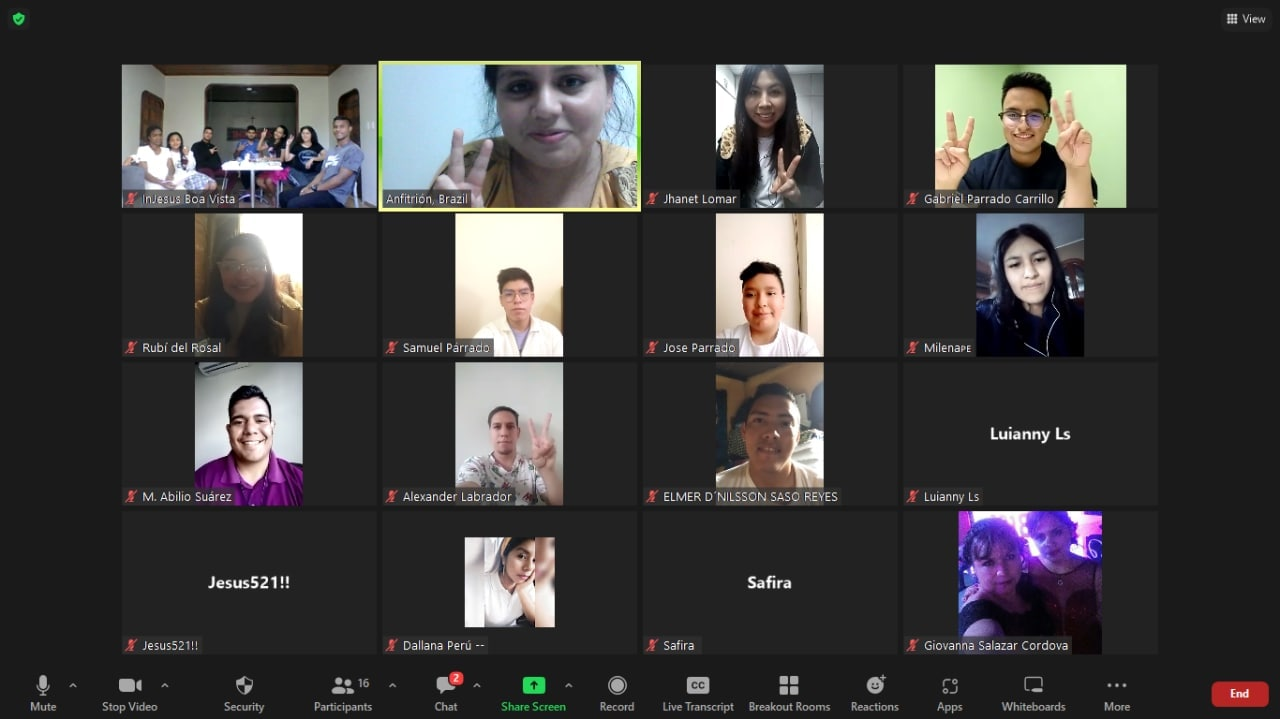 On May 28th and 29th, the members of Olivet Teen Mission (OTM) South America held a mini-retreat for the month of May. Among the participating countries were: Venezuela, Peru, Bolivia, Guatemala, etc. This program was developed in the afternoon, where the theme was about sin and salvation, based on the verses Romans 1: 28-32 and 3:21-26.
Among the activities carried out, there was praise, preaching, time to share reflections, and a dynamic of biblical passages. Those who participated in the meeting were attentive and participative; they were minutes in which the word of the Lord spoke to many hearts; hearing about sin and salvation in a deeper way was something new for some teenagers.
It is hoped that there will be more times like these, where the Holy Spirit continues to teach and show in a great way about the Cross.