Reviving Spirit of Evangelism: OTM Leaders to Evangelize Anytime, Anywhere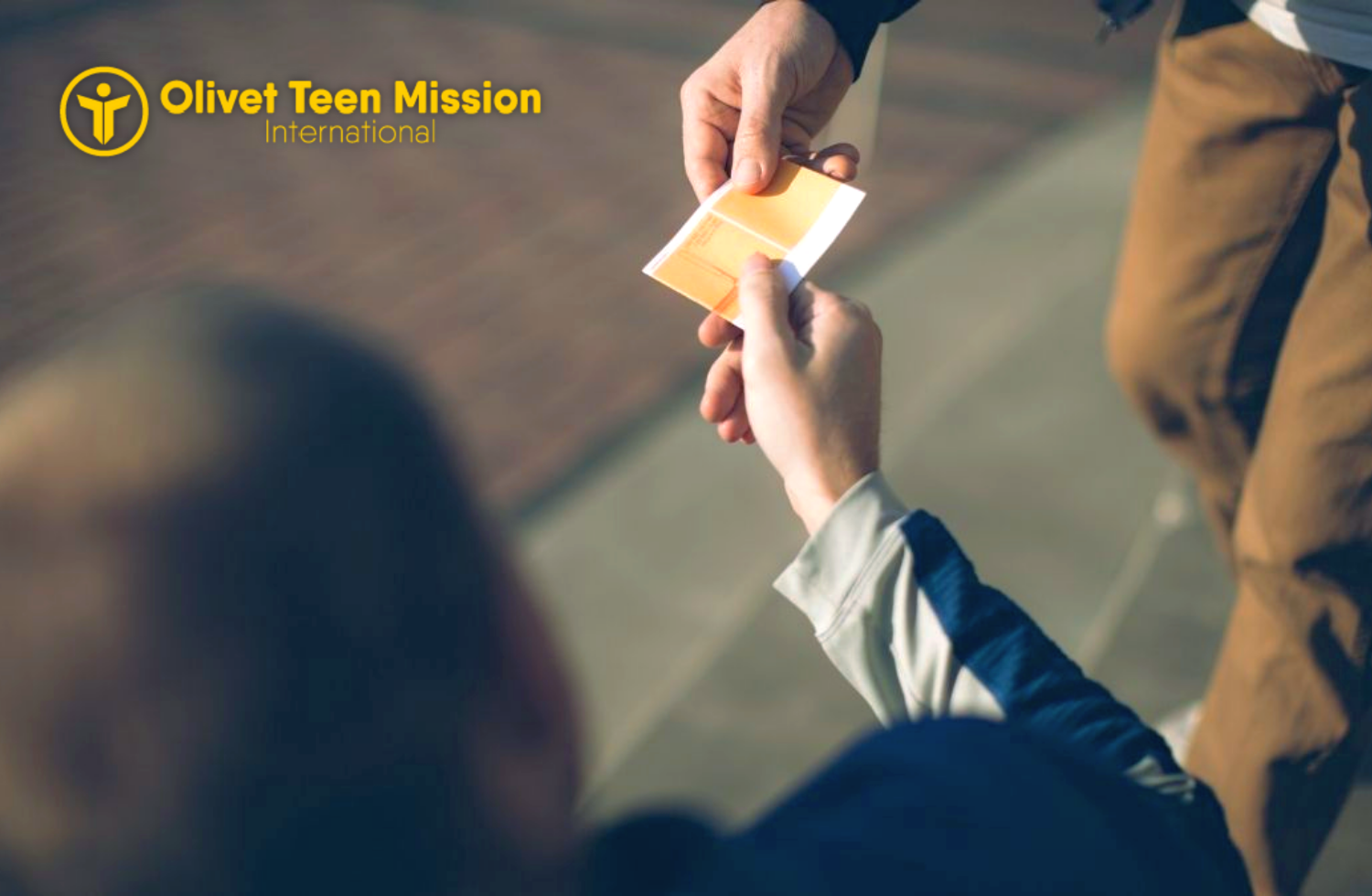 With the urgent need of saving teen souls, Olivet Teen Mission (OTM) chapters should always be ready to evangelize anytime, anywhere. The heart of mission should always come out first in their lives and the spirit of evangelism ignited. Time is limited, but so many teens are waiting to hear the Word, to receive Christ. OTM leaders should meditate deeply on the past Sunday Services given by Pastor David and have the pressing heart to help lost teens discover and refine their talents for the Kingdom of God.
OTM chapters should evangelize those near them, the Lazaruses placed at their doors. This can include family members and friends, but especially teens. For strength and boldness, chapters need to remember the grace they've received through being saved by Christ. Being filled with this joy and gratitude, chapters can go out powerfully to evangelize effectively.
Recently, there is this urgency of finding the "diamond in the rough", the "pearls in the mud". After finding them, we should polish them, raise them, and have them use their God-given talents and gifts for God's Kingdom. There are many talents that God has given to each person, there is not a single person without them. At the same time, there is not a single person living outside of time. As stewards of time, we need to live and use what God has given us well. This urgency should really come to OTM chapters. It is great sorrow and shame that many teens are wasting away their time and using their talents for something else. This should come deeply to OTM leaders.
Therefore, leaders really should evangelize anytime, anywhere. Right now, the OTM chapters don't have many new members, so evangelism really needs to be abundant, nonstop. This spirit of evangelism should really revive in OTM leaders
Practically speaking, OTM leaders should have an easy way to give out flyers and contact information, Bible Study times and sign-up sheets, etc. By preparing such handouts, they can easily gather contacts and have Bible Study scheduled. An important factor in finding the thirsty teens is to increase the number of teens you've met. Spread the net widely, as wide as you can, then when you draw it in you will certainly find something. Support your mission with an abundance of prayers and personal meditation on the Word. If God is not sending people, then take this time to prepare to contain more people. Surely the time of bearing fruit has come, do not miss the time, do not miss the people.
In conclusion, OTM leaders should be prepared to always evangelize teens to salvation and similarly young adults into coworkers in remembrance of what God has given.
May all OTM chapters be ignited by the Holy Spirit to have the fervor of evangelism in their hearts. May their eyes be opened to the thirsty and hurting souls, to the ways they can evangelize, and find the precious teens that can be raised into those committed to the Kingdom of God.